Posted on
By Michael Leslie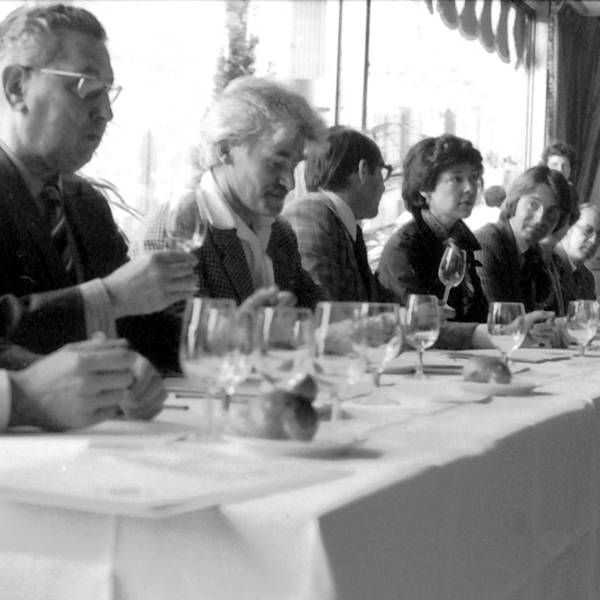 The Super Bowl of Wine
The Story of an American Underdog
Patriots or Rams? Tom Brady or Jared Goff? East coast or West coast? Football or commercials? Chicken wings or 6-foot party sub? We're still 10 days away, but the the lines are being drawn and the trenches dug. There are few things in this country that are as sacred, as American, as over-the-top, as Super Bowl Sunday. To help celebrate this American spectacle we're turning our focus for the remainder of January to the wines of the U.S.A.
Whether you're interested in big, bold, blackcurrant Cabernet Sauvignon, clove-spiced, cranberry-laden Pinot Noir, or high-acid, stone fruit-driven Riesling with a side of honeysuckle, the wine regions across America now have you covered. But it wasn't until 1976, at the Judgement of Paris, that the world finally took notice. The landscape of American wines has changed, and this former underdog of a wine region is worthy of competing at the highest levels. 
US wine regions are known as American Viticultural Areas, or AVAs for short. These are geographically-designated grape-growing regions within the US. Napa Valley, Russian River Valley, Moon Mountain District of Sonoma County and Happy Canyon of Santa Barbara are just a few of the 242 AVAs found in 23 states across the county. While there are 27 states without official AVAs, all 50 states are producing wine, with over 8,000 wineries and counting. 
For a US wine lover, the future is exciting. Our history as a wine-producing country, however, is only a blip compared to old-world regions where vineyards have been cultivated for over 2000 years. Despite this, American vines are rooted all over the world, literally. In the late 1800s, a vineyard pest, Phylloxera, spread like wildfire around the world, destroying almost every vineyard in its path. It wasn't until Jules-Emile Planchon, a French botanist, discovered that Native American grape vines are resistant to this pest. By grafting the European vines (Cabernet Sauvignon, Chardonnay, etc.) to American rootstock, vineyards could once again flourish. We won't talk about how it got there.
Let's fast forward a century, passing over prohibition and the destruction of vineyards and wineries, and talk about the 1970s in California. Chateau Montelena, Ridge Vineyards, Stags Leap, and Robert Mondavi had begun to create a new world in California, and, thankfully, one very important man took notice. Steven Spurrier, a British-born wine merchant living in Paris, traveled throughout California collecting bottles from the top producers. His goal was to create a competition between the best of California and the best of France. The Judgment of Paris, it was called. The first Super Bowl of the wine world. Critics thought it was a joke: the American underdog stood no chance against France's great wines that had been perfected over generations. But, in May of 1976, in a blind tasting attended by some of the most respected French wine producers and critics, American wines, true underdogs, won best Cabernet Sauvignon and best Chardonnay. Go Team!
It was official, California, specifically Napa Valley, was no longer global underdog. It was a region that would perfect a new style of wine, a bigger, more fruit-driven, oak-infused explosion of flavor which the wine world began to emulate. We were pioneers, and American critics, like Robert Parker, became some of the most influential palates in the world. In the 1980s, 90s, and early 2000s, the US saw a rapid expansion of AVAs and wineries pushing to discover new terroir and climatically-matched varieties. No expense was spared.
The result is an incredibly diverse collection of fine wines from the cool coast of Sonoma to the Atlantic-influenced North Fork of Long Island. Wines that we're proud to call our own. Wines worthy of those fried chicken wings, shrimp cocktails, and 6-foot party subs. Worthy of the $10 million, thirty-second commercial. Worthy of Tom Brady's record-setting career and Jared's breakout year. And lastly, wines worthy of Gladys Knight's 1:58 second (yes, I'm taking the over) National Anthem. So, next Sunday, when you saddle up to the TV with your friends, family, and weekend foes remember the American underdogs at the Judgment of Paris and fill your glass with a wine worthy of the spectacle that is Super Bowl Sunday.
---
Check Out Some of Our Favorite American Made Wines
Deep and rich, this is a classic expression of hillside Napa Valley Cabernet Sauvignon, offering alluring aromas of boysenberry, black currant and dark chocolate, as well as layers of sweet oak and fresh roasted coffee.
Beautiful aromas of vine-ripened blackberry contrast perfectly with spicy notes of nutmeg. There is a luscious weight and texture to the wine, but also a racy edge of well-balanced acidity on the palate.
This is California Pinot Noir in a whole different stratosphere! If this was Burgundy, it would immediately be snatched up. Red cherry, dry sweet spices, and forest floor, has bold intensity and a long length.
It tends towards pure flavors of concentrated red berries, black tea, sandalwood, floral tones, stony spice, and berry bramble. The silken tannins and long, intricate mouth feel speak to the truly elegant profile of this wine, which always benefits from ample air upon opening.
Like the best Jura trousseaus, the Arnot-Roberts trousseau is a paradox. It's pale (almost as pale as a dark rosé) and light-bodied, yet it's intense, with a firm tannic grip. It's also energetic, floral-scented and uplifting, with a lovely, refreshing bitterness.
Small-production Syrah from cool-climate Humboldt County in Northern California reminds us that Syrah's true nature is lean, muscular, clean, and intense. Cabot uses own-rooted vines and little intervention to make this intense meaty wine with dark cherry and black currant fruit, iron minerality, and a spicy finish.
Having leased a vineyard directly behind their house, the Matthiassons worked judiciously to ensure the perfect balance in this Chardonnay, harvesting on five separate occasions to combine younger, high-acid grapes with richer fruit picked later in the season. Apples and honey lead on the nose, with the Linda Vista Chardonnay's pleasing mouthfeel delineated by faint minerality.
Lemon rind, orange blossoms, with just a small amount of almond extract and vanilla. On the palate, oily and mineral with a savory finish. This is about as laid back of a Chardonnay as you can find in California.